January 8, 2019
Happy New Year!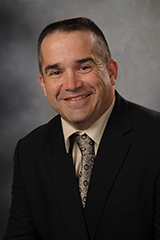 Because this is the first Tuesday Letter since the winter holiday season began, I want to say that I hope everyone had the best of holidays and to wish you all a very happy New Year. I hope you all achieve your personal and professional goals in 2019.

Many of you have been participating in our Team Building: Harmony at Work program. This multifaceted program included a team building workshop, two follow up team building activities, and a series of every other month webinars. It just so happens that these webinars occurred on the third Friday of every month, which led us to think, why not have an Every Third Friday series of meetings? Well, why not?

We will have a monthly Every Third Friday Meeting from 1:30 to 2:30 p.m. via Zoom. We will run this series for one year. In January, March, May, July, September, and November – we will continue with our team building theme in order to meet our Team Building: Harmony at Work programming goals. Even if you did not participate in the original workshops, you are welcome to join us for these follow up presentations and discussions regarding team building and creating a better work place environment.

In February, April, June, August, October, and December, the theme for our 1:30 to 2:30 p.m. Every Third Friday Zoom meeting will be Let's Talk Extension! We will use this time to discuss issues that are important to the people we serve, our profession, and our K-State Research and Extension system. Sometimes the discussion's focus may be a hot topic in our Extension profession. Sometimes it may be a topic pertinent to our operations and/or programming initiatives. Sometimes it may cover a book written by the thought leaders and influencers of our profession. Sometimes it may be a discussion regarding core competency development.

How will we determine the specific "Let's Talk Extension!" topics? We need your help. Please send your ideas for topics to ghadley@ksu.edu. We will look for common themes and thought provoking ideas to help generate a topic list to discuss.

We will kick off this series with an Every Third Friday: Team Building session on January 18 from 1:30 to 2:30 p.m. At that meeting, Dr. Wayne Moore will facilitate a discussion entitled Immediate Steps to Building, Sustaining, or Rebuilding Trust. The Zoom connection information will be forwarded as we draw closer to that date.

The first Every Third Friday: Let's Talk Extension! session will be held on February 15 from 1:30 to 2:30 p.m. The topic and Zoom connection information will be announced as that date draws closer.

I look forward to our engagement in our Every Third Friday discussions.