May 4, 2021
Bringing Grant Writing Training to Your District or Local Unit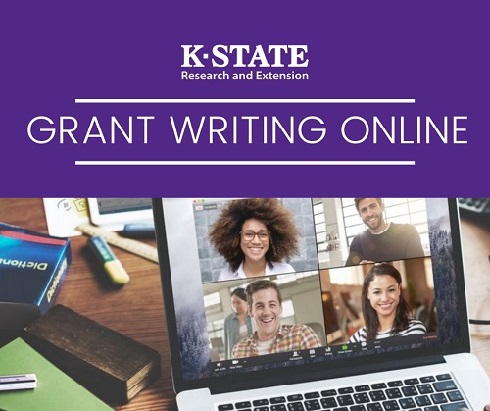 Have you considered grant writing training as part of your local community vitality programming? The training is now offered online and still scheduled and marketed by local units or districts. Because it is online, participants from all over Kansas can participate.
The training is held in two 3-hour sessions which are scheduled for your community's convenience in two sessions per week or two sessions over two weeks. Marketing materials are supplied for your personalization. At least one local agent should be present for each class. Your role is to introduce the class, tell about your local unit's other programming and act as the online co-host.
Your unit will receive marketing materials, a list of class participants and their emails, and outcome data from short and medium-term surveys.
Background, in January, 53 local agents and SNAP-Ed educators participated in pilot training. Since then, three local workshops were sponsored by Post Rock, Central Kansas, and Chisholm Trail. If a local district doesn't reach the minimum enrollment (12), its constituents are invited into other classes. Classes are limited to 30; excess enrollees will be invited to other classes.
Ready to schedule a class or want to know more? Contact Nancy Daniels.