January 18, 2022
Join Us for Rural Grocery Succession Planning Webinars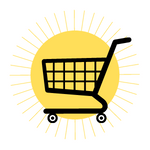 Grocery stores are anchor businesses in rural communities. So what happens when the owner is ready to move on?
Join us on Thursday, January 20, at 1:30 p.m. Central to learn why proactively planning for business transition is crucial for both grocers and the communities they serve. Register today!
This kickoff webinar will provide an overview of the succession planning process, including key benchmarks and milestones along the journey. We will hear directly from a grocer who transitioned into a business and is already planning ahead for a future transition.
Featured presenters:
Karl Klein, Regional Director of the Washburn University Kansas SBDC. Karl began his Washburn career in 2009 advising out of the Outreach Center in Manhattan, Kansas, covering Geary, Riley, Pottawatomie and Marshall Counties. Before arriving at Washburn, he owned and operated hardline retail stores selling and servicing a wide variety of products in western Kansas. During his twenty years of small business ownership and the successful transition of two businesses, many lessons have been learned on exit strategies. Karl is a Certified Exit Planning Advisor and a Certified Valuation Analyst.


Regena Lance, owner and general manager of the Mildred Store in Mildred, KS. Regena has a Master's Degree in education and has been in the education field for over 20 years. She and her husband, Loren, have had several business ventures over the years, but with the purchase of the Mildred Store seven years ago, the couple found a niche in a town of less than 25 people. Finding unique ways to attract customers has become one of Regena's strengths and has helped the business grow.
Join us this week to kick off the Rural Grocery Succession Planning monthly webinars. Sign up today!