January 18, 2022
Living Well Wednesday - Cultivate an Attitude of Gratitude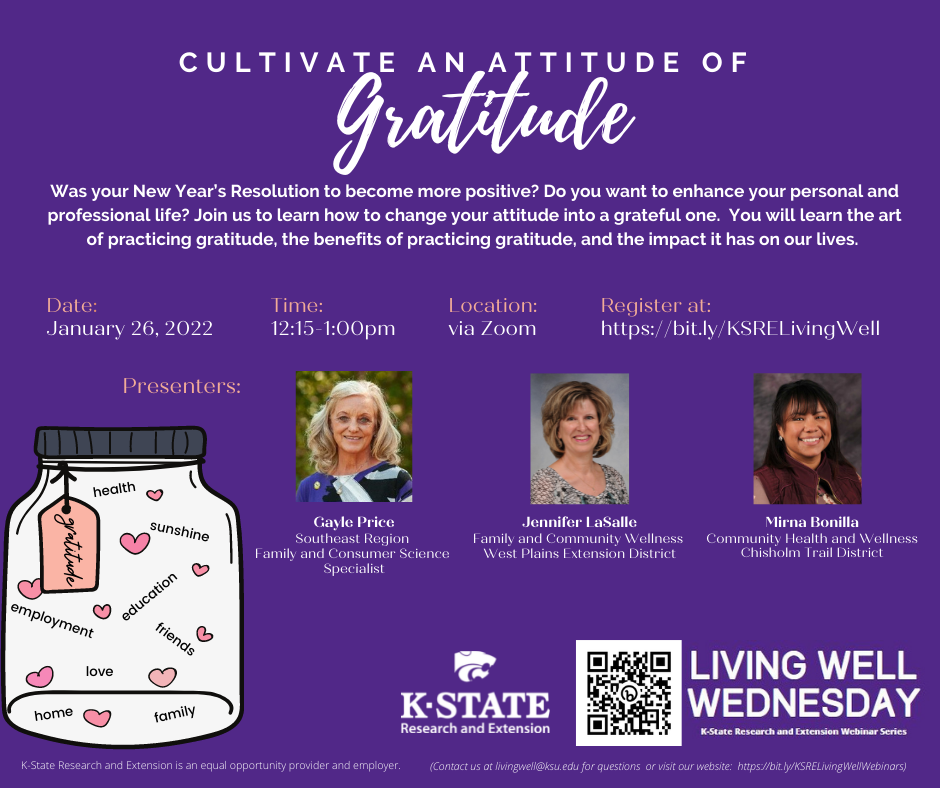 Join us on January 26, from 12:15 - 1:00 p.m. as KSRE professionals share how to "Cultivate an Attitude of Gratitude."
Presenters include Gayle Price - Southeast Region FACS Specialist; Jennifer LaSalle - Family and Community Wellness Agent, West Plains District; and Mirna Bonilla - Community Health and Wellness Agent, Chisholm Trail District.
Register for the webinar at https://bit.ly/KSRELivingWell.